Cory Sampica Recognized as February Safety Award Recipient
February 26, 2021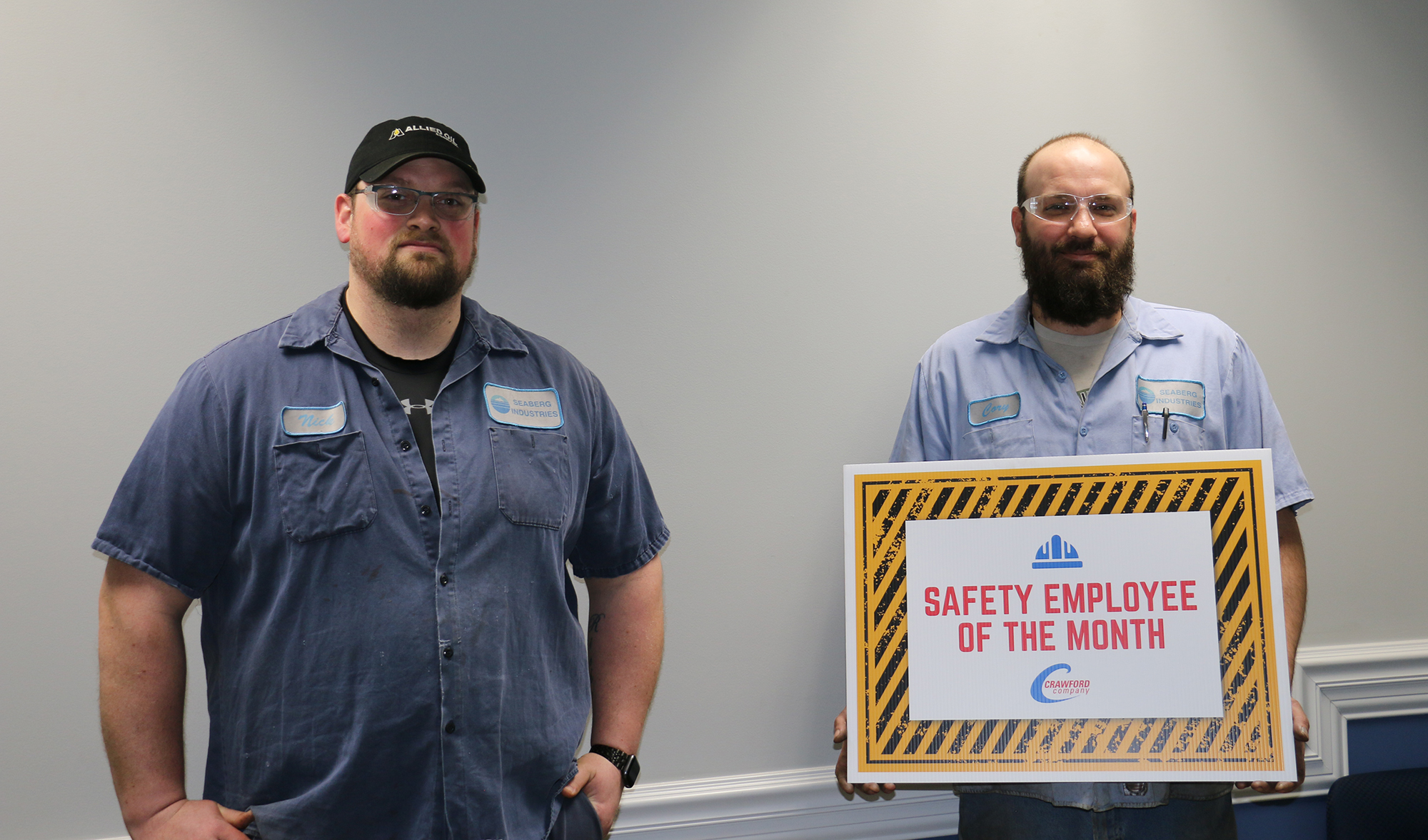 DAVENPORT, IA - Seaberg Industries recognizes Cory Sampica as February Safety Award recipient. Cory has been very diligent during audits from office employees. He makes sure to remind office employees to wear the appropriate PPE when on the shop floor. Cory makes sure to use his PPE every day, and practices all safety requirements. Cory is a machinist and has been with Seaberg for 17 years.
Along with recognition, Cory received a gift card for their dedication to maintain a safe workplace.
Our commitment to achieving excellence in safety is well documented and recognized within our industry. Foremost in our efforts is the elimination of injuries within our workforce. Seaberg is committed to providing employees with a safe and healthful workplace. Employees are trained in safe work practices, policies, and procedures. Safety inspections are regularly performed to assess performance and to offer timely correction of any deficiencies.