Peter Strader Recognized as July Safety Award Recipient
July 28, 2023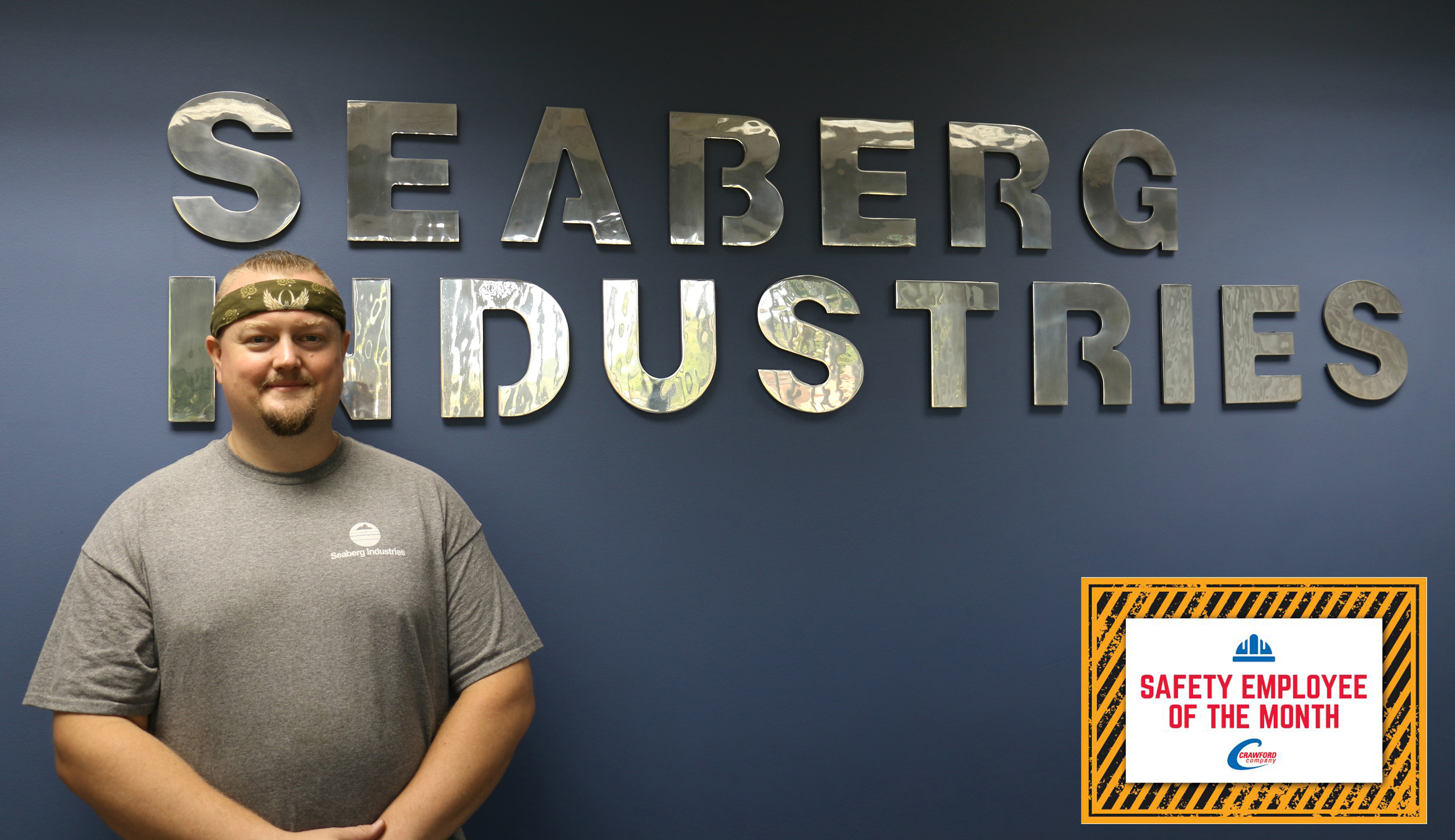 DAVENPORT, IA - Seaberg Industries and Crawford Company recognize Peter Strader as the July Safety Award recipient. Peter identified used hazardous material lenses that had been stored away some years ago. He made sure that they were packaged and labeled correctly, so they could be disposed of properly at the recycling center. The hazardous material is known as zinc selenide. Peter is a Team Lead Laser Operator, and he has been with Seaberg since October of last year.
Along with recognition, Peter received a gift card for his dedication to safety in the workplace.

Our commitment to achieving excellence in safety is well documented and recognized within our industry. Foremost in our efforts is the elimination of injuries within our workforce. Seaberg is committed to providing employees with a safe and healthful workplace. Employees are trained in safe work practices, policies, and procedures. Safety inspections are regularly performed to assess performance and to offer timely correction of any deficiencies.