Joe Pratt Recognized as April Safety Award Recipient
April 12, 2023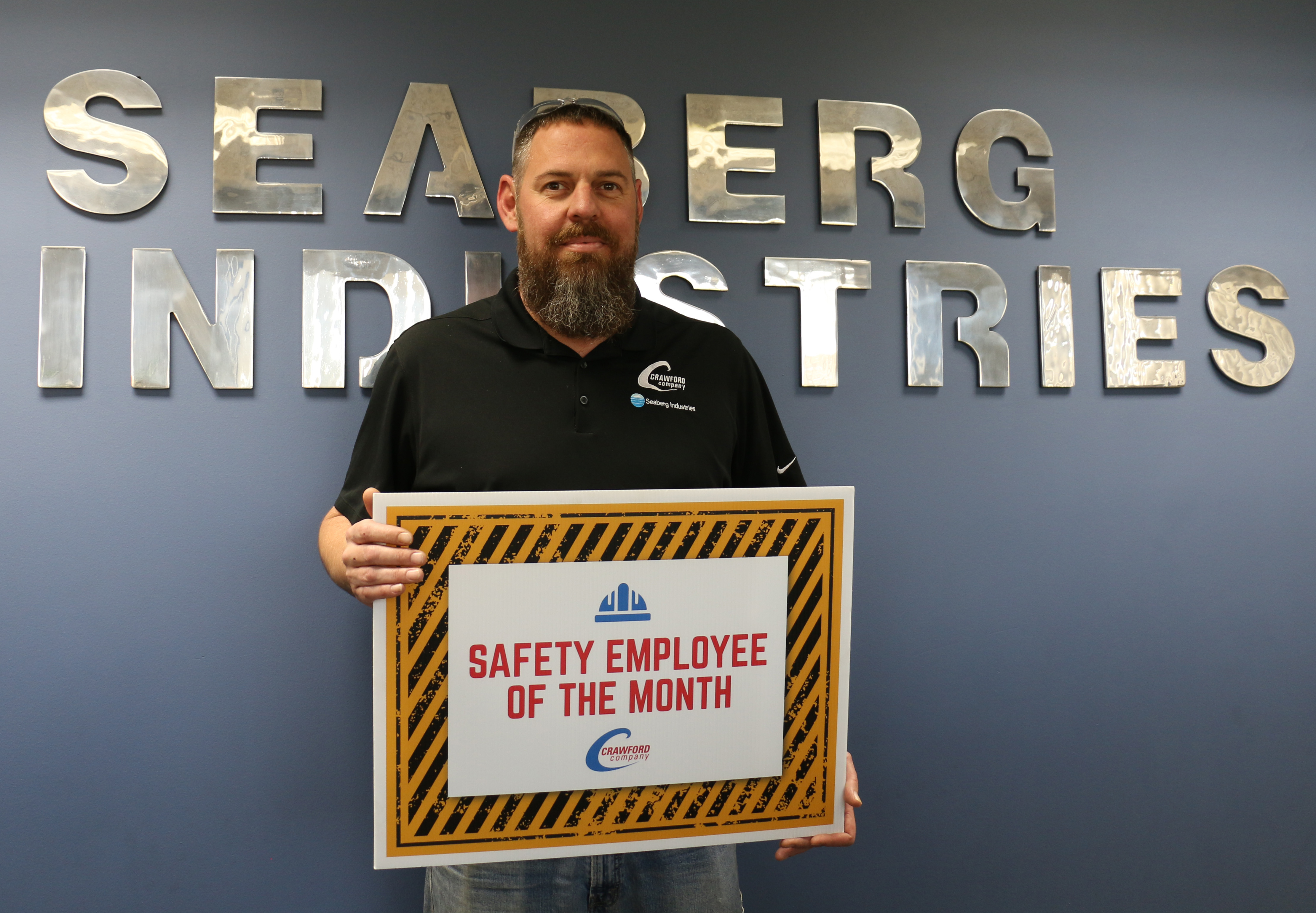 DAVENPORT, IA - Seaberg Industries and Crawford Company recognize Joe Pratt as the April Safety Award recipient. Joe receives this award for facilitating CPR and AED (Automated External Defibrillator) training for 27 Seaberg employees. These employees are now certified in CPR and AED. We appreciate Joe's diligence to make Seaberg a safer place to work. Joe is the Production Manager, and he has been with Seaberg since August of last year.
Along with recognition, Joe received a gift card for his dedication to safety in the workplace.
Our commitment to achieving excellence in safety is well documented and recognized within our industry. Foremost in our efforts is the elimination of injuries within our workforce. Seaberg is committed to providing employees with a safe and healthful workplace. Employees are trained in safe work practices, policies, and procedures. Safety inspections are regularly performed to assess performance and to offer timely correction of any deficiencies.