Seaberg Industries Congratulates Greg Zeller on Retirement
January 4, 2023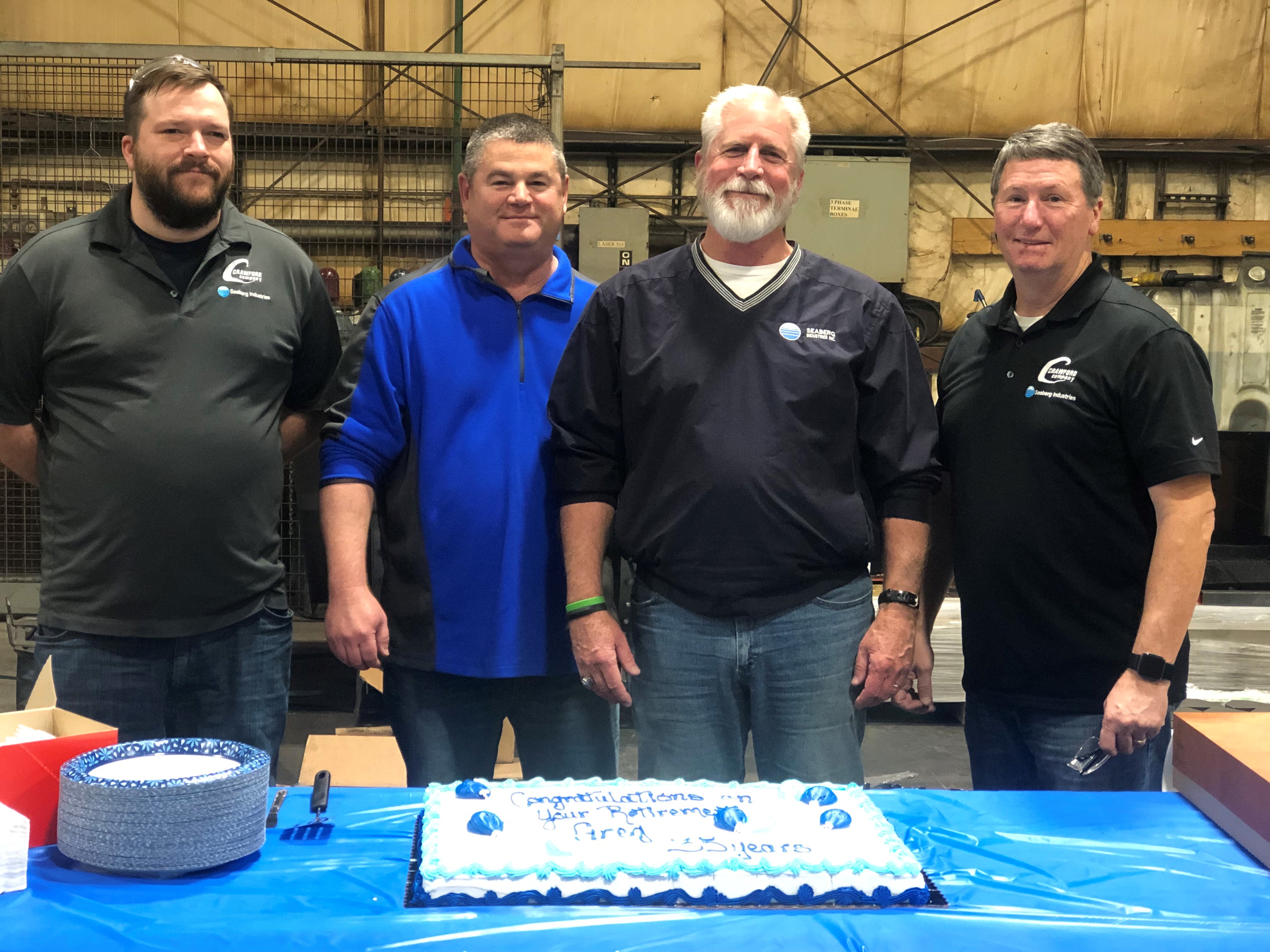 DAVENPORT, IA - Seaberg Industries congratulates Greg Zeller on his retirement. Zeller, who started with the company in 1987, has worked at Seaberg for 35 years. Fellow co-workers and past co-workers joined in recognizing Zeller.
During his time at Seaberg Zeller has worked as a machinist on the Vertical Machining Centers. In 1999 he moved to the Engineering Department as a process engineer (draftsman). He was also in charge of the apprenticeship program. The last five years of his career Zeller has worked with his son Sam Zeller.
In addition to his career at Seaberg, Zeller was the head coach for Assumption High School Boys Soccer for 26 years. He retired from coaching in 2022 after winning his third State Championship with the program.
We thank Greg for his years of hard work and dedication to Seaberg Industries.